Only Hire Professionals For Your Tooting Upholstery Cleaning SW17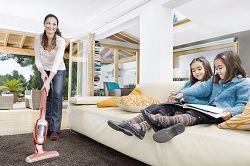 Waiting for guests when your upholstery is dirty is not a nice thought. But how can you remove all the stains, soils and dirt from your upholstery? Unfortunately, there is not much you could do at home without any professional help. If you want proper SW17 upholstery cleaning then you will have to make sure that you hand this task over to a professional team of Tooting cleaners. They will know exactly what to do and how to do it, this if they are really experienced and have the necessary equipments. Still, if you don't want to risk your already damaged upholstery then you should consider hiring Tooting Cleaners. We have been activating in this field for many years and we know what responsibility means, therefore we assume our responsibility to provide only high quality SW18 cleaning services for our customers. We only have fully vetted and insured staff which has gone through multiple trainings in order to get to their current stage of skills and experience. Another thing that we are proud of is the fact that we use only latest technology equipments and cleaning products which are not meant to damage the upholstery.
What Do You Get with Our Upholstery Cleaning in Tooting SW17
For a good SW18 upholstery cleaning service you should always call us on 020 3743 8189. We are the best Tooting cleaning company in the field and not only we provide high quality services but our prices are so low that you won`t even believe it. We know that budget is an important part and that is why we try to be as flexible as we can not only regarding the money but the time and types of services as well. One of the questions that you may have is what we do?
• We treat odors, heavy soiling and stains.
• We clean the entire piece of furniture and we can also apply fabric protector if you want.
• We use only safe equipments and cleaning products.
• We also use the dry foam method which dries fast, leave no residue and keeps the upholstery cleaner for a longer period of time.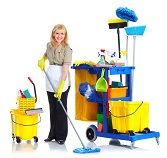 Deal with Your Durty Upholstered Furniture by Hiring Our Tooting Upholstery Cleaners
With us you won`t have to worry again about the cleanliness of your upholstery. No more bad smells, stains and pet hairs. The time when you spent hours trying to clean stains are gone, because we can do that just in a couple of hours without you having to lift a finger. We know exactly what to do to help you have the home you want, without any effort. There is no need to worry about anything, or SW17 upholstery cleaning service is the best you can have for a very small price. High quality services, flexible times, experienced and skilled staff, latest equipment and low prices. What more could you want from a cleaning company?! Don't waste more time and call us today on 020 3743 8189 to book an appointment or to get a free quote. Tooting Cleaners is exactly the friend you need when your upholstery is about to get even more damaged because of everyday use. We are professionals, let us make our job and save your upholstery from being replaced and you from spending unnecessary money.