Have You Considered Hiring A Cleaning Company For Your SW17 Office Cleaning Tooting?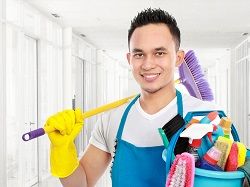 Having your own business is something very pleasant and full of responsibilities at the same time. One of these is to keep the offices where you operate clean. But how are you supposed to do it if your company doesn't have its own Tooting cleaning service? Who is going to do all the mopping, dusting, scrubbing, sweeping and cleaning? The employees? If you were thinking to say yes, we suggest you thought again, because this would be not only a waste of time but also a waste of money and even personnel. The best idea to put in practice when you want to keep your company clean is to hire a professional SW17 cleaning company. Tooting Cleaners should be your first choice when deciding to do this step. You may wonder why you would hire us and not any other company.
Why You Should Choose Our Tooting SW17 Office Cleaners?
Here are a few reasons:
• Our staff is highly skilled and professionally trained, not mentioning fully vetted and insured. The only use the best, non-toxic cleaning products and the latest cleaning equipments in order to complete this job successfully.
• You will save a lot of money by hiring our SW18 cleaning company. Many people think that by asking employees to clean the work place will save them money. They should think twice! A normal employee needs special training in order to know how to perform the cleaning task, a training that requires time and money. Not mentioning the fact that you would have to buy cleaning products and equipments.
• Time is essential and with us you won`t have to worry about wasting it. Our Tooting cleaners know what being efficient means and that is what they do. Their job is to clean everything at the highest standards in the minimum time possible.
Our SW17 office cleaning service includes:
• Cleaning, dusting and polishing furniture
• Cleaning and sanitizing the washrooms and toilets which in addition to the daily morning schedule, they will be checked throughout the day as well, being places that are used frequently.
• Cleaning pantry
• Cleaning out bins and removing waste paper baskets
• Vacuuming or mopping the floors on a regular basis
• Cleaning the windows
We Know That We Are the Best Office Cleaning Company in Tooting SW17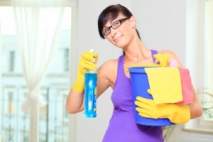 Tooting Cleaners is a specialist when it comes to providing SW18 cleaning services and it has an extensive experience in the field. Throughout the years we managed not only to have hundreds of satisfied customers but also to be one of the leading companies in the field. There is no need to say that we are always seeking feedback from our customers in order to permanently improve our services. And with us, you don't have to do anything. All we require you to do is sit back and relax. Our personnel will take care of everything, without you having to worry about anything. Just give us a call on 020 3743 8189 and book your office cleaning with us today. There is no need to wait, make your business flourish by starting with its cleanliness. The cleaner the company, the happier the employees and the more enjoyable the business.