Make The Dirt Go Away With Tooting Carpet Cleaning SW17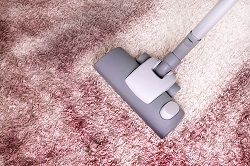 The times you tried to clean your carpets must be uncountable, but the stubborn stains, dust and bad smells go away only for a short period of time. Even though that is quite understandable since the carpets are one of the most used in your home, it is still unpleasant to having to keep cleaning them and not seeing any satisfactory results. The bad weather, your guests, children and pets are the most common factors for why your carpets are becoming the enemy of cleanliness in your home.
You may say that you vacuum your carpets twice a week, but unfortunately that is not a very effective method. When you vacuum the carpets all you do is to push the dirt particles deeper into the fabric, process which will later lead to damaging the carpet. Also, as previously mentioned, having people coming over, pets or children, increase the chances of your carpet being the perfect environment for bacteria, dust mites and even mould. And none of these go away only if you vacuum your rugs; on the contrary, they are "helped" to go even deeper in the fabric.
Our Expert Carpet Cleaners in Tooting SW17 Can Clean All Kind of Stains
That`s why you should not live with the idea that a vacuuming on a regular basis is enough. Because is not! Our Tooting cleaning company says so and we are right! You may wonder though who are we to say that? Tooting Cleaners is an experienced provider of carpet cleaning services in the SW17 and SW18 postcode areas. All the years in this field allow us to provide professional Tooting carpet cleaning, giving particular attention to the state and fabric of the rugs and carpets. If you think that your carpets are in danger of being damaged and you don't want to replace them, then it`s time you came to us. Our professionally trained, fully insured and vetted SW18 carpet cleaners are able to restore the appearance and extend the life of all your carpeting – all this at rates you are sure to love! All you have to do is give us a call on 020 3743 8189 to book a carpet cleaning service or get a free quote.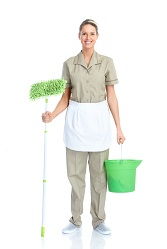 When It's Time for Carpet Cleaning in Tooting SW17 Choose Us
Due to our special techniques to clean the fabrics and to remove the stains, we are proud to affirm that none of our previous customers has been disappointed by our Tooting cleaning service. And that is because we know what we are doing. Our personnel know exactly what kind of products to use according to the carpet fibers and this way we can properly clean and remove each type of stain without causing any damage to the carpeting. Our cleaning service SW17 allows you to also opt for an after-cleaning treatment for your carpets, which prevents the accumulation of dirt and dust, protecting them from stains and generally prolonging their life.
If you really care about the state of your carpets, Tooting Cleaners is exactly the friend you need in order to take care of them and everything only for a very small price. If you would like to book a cleaning service with us, please contact us on 020 3743 8189 for further information or free advice. Our experts will be happy to provide you with any information you may need.