Are You In Need Of Help For Your Tooting End Of Tenancy Cleaning SW17?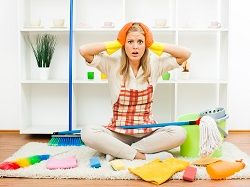 If the answer is yes, then you should consider hiring some professionals for your SW17 end of tenancy cleaning. A SW18 cleaning company will have all the necessary means to help you finish this task successfully and get your full deposit back. Firstly, their staff is highly skilled and professionally trained so they know exactly what to do when it comes to different cleaning chores. Moreover they use only the best cleaning equipment and cleaning products so you won`t have to worry about the fact that your furniture or other surfaces may get damaged during the process. And lastly, you will know exactly from the beginning how much you need to pay and we can assure you that you will get good services for the money you paid. We also offer you a flexible and reliable schedule including a next day or short notice as well as fixed prices which will help you stay within your budget. All these are possible with Tooting Cleaners, which is the leading Tooting cleaning company in the past few years due to its high quality services and low prices. All you have to do is give us a call on 020 3743 8189 and book your SW18 cleaning service with us.
What Our End of Tenancy Cleaning in Tooting SW17 Include
If you are worried that your landlord might take some money from your deposit then you should call us as soon as possible. We guarantee that thanks to our Tooting cleaners, you will have no problems with getting your full deposit back from your landlord. Our end of tenancy services include:
• Cleaning the kitchen worktops, cupboards and appliances such as microwave, oven, fridge, etc.
• Cleaning and sanitizing the bathroom including the toilet, shower, sink and bathtub.
• Removing lime scale, dirt marks and soap mark from the bathroom surfaces.
• Cleaning carpets and windows
• Cleaning and polishing wood floors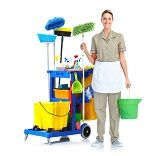 • Wall cleaning
• Dusting, cleaning and polishing furniture
• Vacuuming floors
End of Tenancy Cleaning in Tooting SW17 of the Highest Level
We understand that moving home is stressful enough without you having to worry about cleaning the property. That is why we are here, to help you complete this process successfully and make sure that you won`t have any problems with your landlord when it comes to handing back the keys. All you have to do is contact us on 020 3743 8189 and talk to one of our experts about the services you would like to book, tell them the approximate size and state of the property and ask them for further information if necessary. Tooting Cleaners have excelled in providing cleaning services over the years and we intend to keep it that way. Our hundreds of satisfied customers speak for us when we say we provide only high quality services for small prices. Trust us with your end of tenancy cleaning SW17 and you won` t regret: we can guarantee 100% that you will get your full deposit back and you and your landlord will be both happy at the end of this process. Don't waste more time waiting, call us today and book the cleaning services you need with us. You will see why we say that high quality services mean happiness for our customers.